Relocation Resources
Complimentary Metro Detroit Area Relocation Package
Coldwell Banker Preferred specializes in worldwide relocation. We have over 6,600 offices worldwide and over 100,000 real estate professionals to assist you in more than 30 countries through our Cartus Broker Network. Our network of international brokers and sales associates has what it takes to help you list and sell a property or make a home purchase.
Coldwell Banker Preferred has full time, experienced staff to assist transferees and referrals. We are here to make your transition smooth. Once we know your needs, we will then assign an agent to you to help with your needs.
Whether you are moving across town or across country, Coldwell Banker Preferred can provide you assistance. We are associated with a worldwide network of real estate companies via our Cartus Broker Network and our membership in the Worldwide ERC (Employee Relocation Council).
If you need to be referred outside of Michigan or in a different area of Michigan, fill out the relocation form and a Relocation Specialist will be in contact with you.
We are proud to support Realology Military Awards.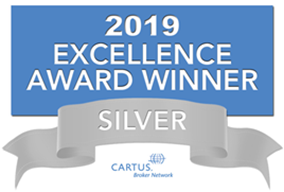 Easy-To-Use Form
Simply fill in the fields so that Coldwell Banker Preferred Realtors may contact you to provide a customized guide tailored to your specific home buying needs.
Protecting Your Privacy
Please note, we hate spam as much as you do. We are diligent about protecting your privacy and will never share or sell your private contact information with a third party. By giving us your phone number and email address, you are giving us permission to contact you via email or phone. You can view our privacy policy for more information.